All Products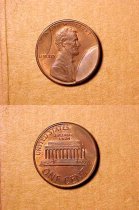 In stock
Huge cud covers the date. The piece that broke from the die causing the cud was struck...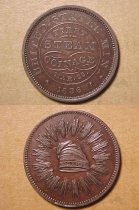 In stock
Lovely bronzed proof. Dated March 23. Rim cuds below the LIBERTY cap.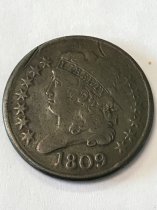 In stock
Gray brown with two nicks on the upper obverse. Obvious circle in 0.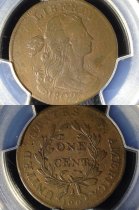 In stock
Medium gray brown with very few marks. The bisecting obverse die crack is bold. Ex:...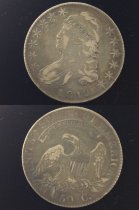 In stock
1819 O-114 VF. Cleaned long ago now retoned a medium gray with lighter high points....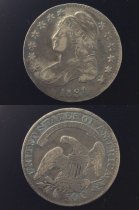 In stock
1834 O-102 VF30+. Lovely old crusty blue gray with some luster in the protected areas.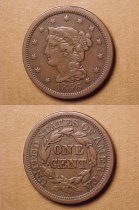 In stock
Tall Date. Smooth medium brown.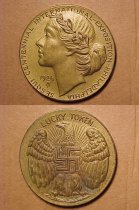 In stock
Dollar size brass token. Obverse shows youmg girl with olive branch for hair band....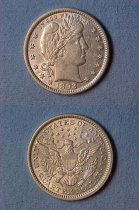 In stock
Lustrous white Barber Quarter.