All Products
In stock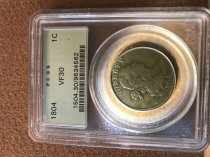 In stock
A choice cent in an old green label PCGS holder. This coin was graded VF25 CHOICE...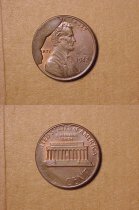 In stock
Huge, 4 stage cud covers IN GOD.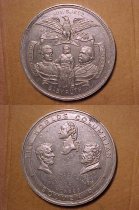 In stock
Souvenir of the 1892 Columbian exposition. Shows the Baby Ruth on one side ande busts...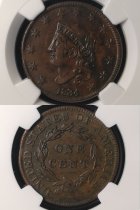 In stock
Choice glossy brown and tan. Bold double profile. Tiny clip at 8:30. Ex: Rev. Dr....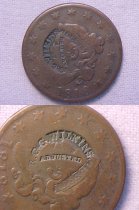 In stock
VG host coin. DR G G WILKINS stamped in it's usual place in front of the face. The...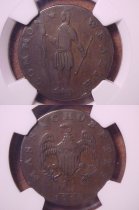 In stock
Attractive tan brown. PERIOD after MASSACHUSETTS.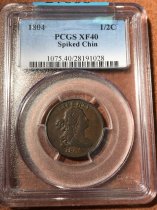 In stock
Glossy chocolate brown jewel in a middle die state but slightly earlier than what...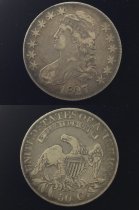 In stock
1827 O-131 Square Base 2 VF. Removed from a PCGS slab where it was graded VF30. THe...