Large Cents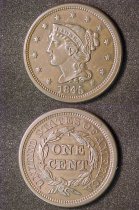 In stock
Cataloged by Grellman as: Glossy steel brown and chocolate with faded mint red in the...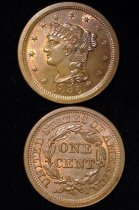 In stock
Upright 5, hole in ear. And a sharp hole it is! Superb chocolate with scattered...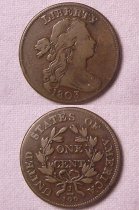 In stock
Very nice medium brown. EX: Harry Salyards collection EAC2012 sale lot 219.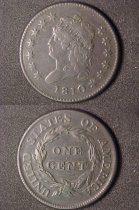 In stock
Glossy dark brown.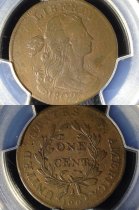 In stock
Medium gray brown with very few marks. The bisecting obverse die crack is bold. Ex:...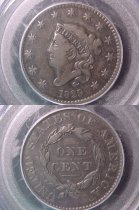 In stock
Choice steel brown coin in a new PCGS holder graded VF35.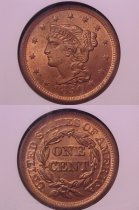 In stock
Full brick red. Nice luster. Coin is in a newer NGC holder graded MS64 RD.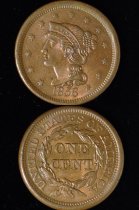 In stock
Even light brown and faded red on lustrous surfaces. Ex Goldbergs 6/13 lot 649....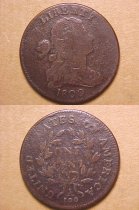 In stock
Recolored with some coppery overtones remaining. Late die state with rim break over AT.