All Products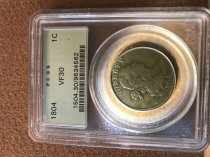 In stock
A choice cent in an old green label PCGS holder. This coin was graded VF25 CHOICE...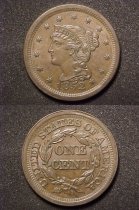 In stock
Lustrous light brown with faded red on the reverse.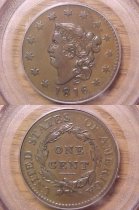 In stock
Light brown and tan. A glossy coin in a new PCGS holder.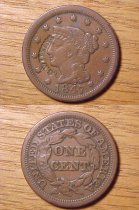 In stock
The counterstamo is in the normal location in front of the face.
In stock
Choice chocolate brown. EX: Stacks 09/2008:3073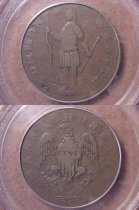 In stock
Smooth chocolate brown. There are a few planchet flaws on the lower obverse.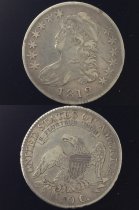 In stock
1812 O-108 VF. Blundered edge lettering reads: CENTS OR HALF A DOLLAR/FIY. Uniform...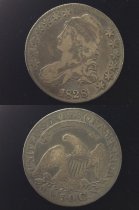 In stock
1828 O-117 F15. Even deep gray.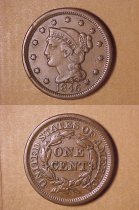 In stock
Choice tan brown color. 'Rare' LDS with a pair of cuds along the left obverse rim.