Large Cents
In stock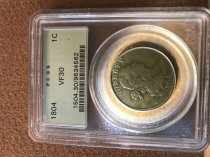 In stock
A choice cent in an old green label PCGS holder. This coin was graded VF25 CHOICE...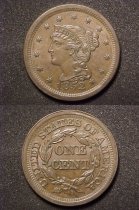 In stock
Lustrous light brown with faded red on the reverse.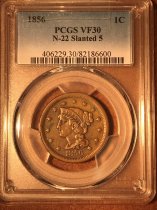 In stock
Olive brown with even wear. Rare R5 variety listed in Cherry Pickers. In a new PCGS...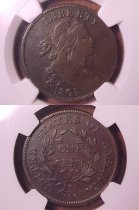 In stock
Captivating light brown. A few well hidden in the hair marks away from choice. BOLD...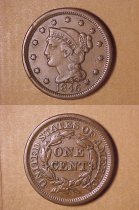 In stock
Choice tan brown color. 'Rare' LDS with a pair of cuds along the left obverse rim.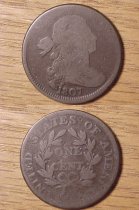 In stock
Smooth glossy chocolate brown with choice surfaces. Struck while the dies were...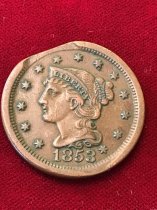 In stock
1853 N-20 EDS VF30 or better. Nice chocolate brown with a hint of extra rub on the...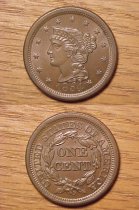 In stock
Frosty chocolate brown with a bold strike and a provenance: EX: Starr II : 1833, RVP...